Attention parents! Here is the list of questions students will be asked upon arriving at school each day.
OPEN HOUSE
OPEN HOUSE
This week we will be hosting a two part Open House for all families, including those who are planning to start the year completely remote. On Wednesday, we invite all families to drive in between 2:00pm and 6:00pm to pick up a packet which will include the student's schedule, beginning of the year paperwork, bus times and other important information. Please pull in to a spot in the front parking lot where a staff member will greet you. Tell them your student's name. While you wait for your packet, you will be asked to complete the Remote Learning Consent Document. This document must be signed by the parent. Please remain in your car. When the staff member brings you the packet, they will collect the Remote Learning Consent Document from you. If you would like to pay your student's school fees, let the staff member know and we will be happy to assist with that as well. We look forward to seeing everyone Wednesday.
The second part of our Open House will be virtual. Later in the week, teachers will post videos on the RMS website. Students are invited to view these introductory welcome videos from their teachers. In addition, there will be a video explaining the procedures for what to do when arriving on campus each morning.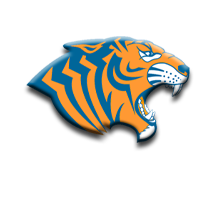 Mission
The mission of the Randolph County School System is to maximize educational opportunities for every student by focusing on continuous improvement and having high expectations for students and staff, while preparing students for multiple options to be competitive in a diverse 21st Century global society.